Popularity: 1
Pitaya - Pearl Dragon Fruit
A spectacular night flowering cactus with highly ornamental pink skin & white flesh fruit containing numerous small black seeds. Fruit can be up to 1kg with a melon like flavour. Self pollinating selection from Vietnam.
Sourced from Picone Exotic Orchards
---
Popularity: 1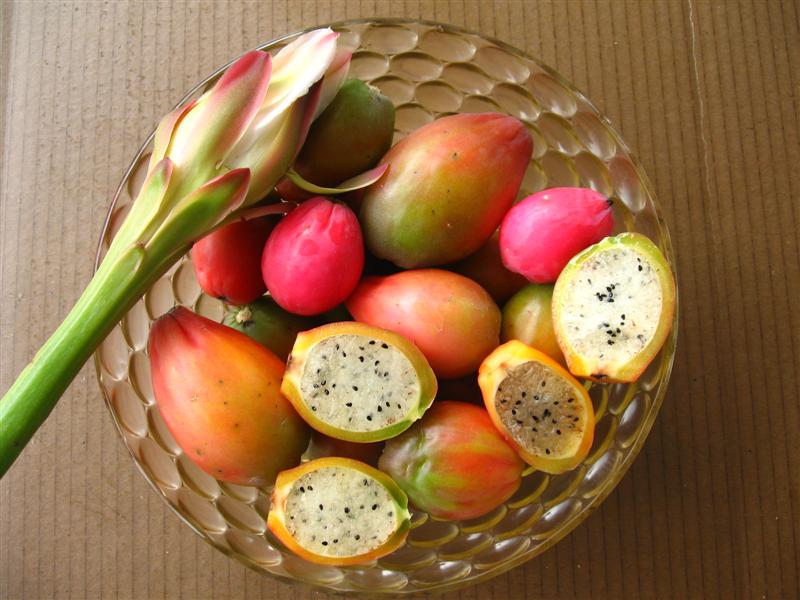 Also called the Peruvian apple, this is a night flowering, column cacti from South America. The delicious fruits are red, pink or orange in colour, the white flesh has small black edible seeds through it. The flesh is soft, sweet and delicate in flavour, similar in taste and texture to the larger fruits of the pitayas. The plants will require free draining soil to thrive, and can be grown as a potted house plant, it is very attractive and drought tolerant. Sold as calloused cuttings ready to plant.
---