Pecan Nuts Hunter holding 1kg
Fresh Pecans
How to Open Pecan Nuts Like a Pro
Pecan Nuts (For Eating) In Shell 1kg
This year we have mixed Shoshoni and Desirable Pecan Nuts available. They are easy to crack open you just hold 2 nuts in your hand and squeeze.
$
14.00
Specifications of Pecan Nuts (For Eating) In Shell 1kg
Amount of leaves in Winter? No Leaves (Deciduous)
Water Requirements Drought Hardy (Little Watering)
Is it a Dwarf Fruit Tree? No (Full Size)
Time to Fruit/Flower/Harvest 4-5 Years
Sun or Shade Full (Sun:80%-100%)
Preferred Soil Type Perfect Drainage (Sand/Volcanic), Good Drainage, Poor Drainage (Clay)
Soil pH Neutral (6.6-7.3pH)
Fruiting/Harvest Months April, May, June
Create a Filter to find similar plants
Extra Information
Nutritional Information
100g of the Edible Nuts
Energy: 12980kj ( 711Cal)
Protein: 9.8g
Fat Total: 71.9g
Trans: LESS THAN 0.1g
Polyunsaturated: 24.8g
Monounsaturated: 39.1g
Carbohydrate: 4.9g
Sugars: 4.3g
Dietary Fibre total: 8.4g
Sodium: 3mg
Suggested Daily Serving Size is 30g
They are a Premium Nut: When you buy mixed nuts it is very rare that pecans are part of this mix. Simply because the price and demand for these nuts makes the "Mixed Nut" pack too expensive for most people. But when you are buying them directly from the farmer like this without spending months in packaging it suddenly means that anyone can enjoy them.
Taking the Shells off is Fun: In a world where everything comes wrapped in plastic ready to eat or the fast food generation. There is something fun or rewarding about taking the shell off a pecan. Let's face it if you had them already with the shell off you could eat way more than a 30g serving size in 20 seconds but taking the shell off works your brain, fingers and stomach. Sometimes this is what life is all about.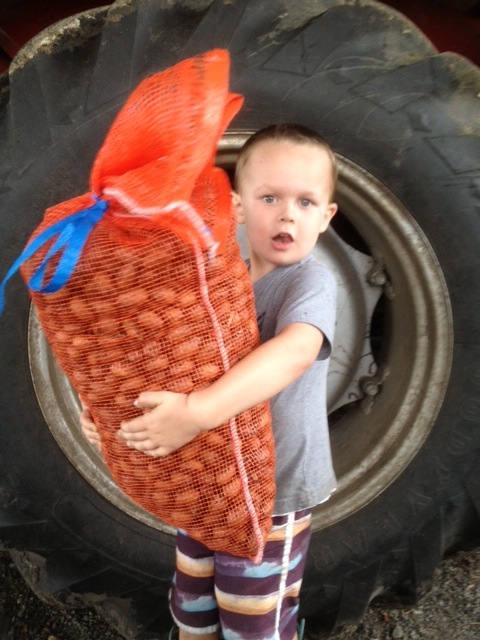 Customer Tips & Reviews Pecan Nuts (For Eating) In Shell 1kg