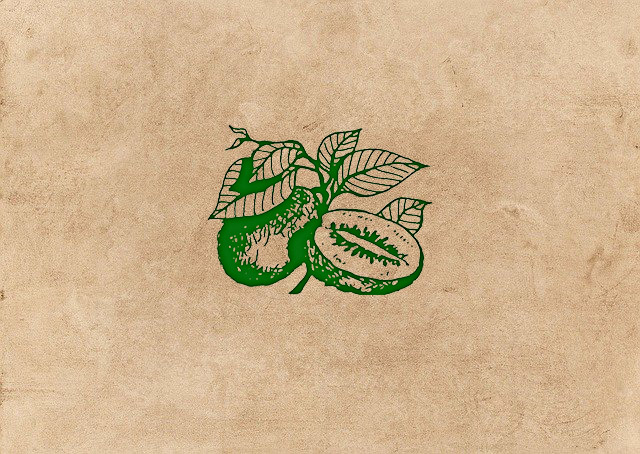 Terms and Conditions
Info
Terms and Conditions - Daleys Fruit Tree Nursery
The information contained in this web page is a general guide only. We have compiled this information from personal experience and research both from within Australia and overseas. We encourage individuals and corporations to research further to ascertain the viability of the plants listed in their specific location. Whilst every effort is made to print accurate information, no responsibility in anyway whatsoever is accepted by Daley's Nursery nor any employee or associate for opinions expressed and information provided including any errors or omissions.
In addition to the information on this site, links are provided to other Internet sites. These sites are outside the control of Daley's Nursery and as such it is the responsibility of the Internet user to make their own decisions on the accuracy, reliability and correctness of the information found.
Order Conditions
Plant Selection During Ordering
Unlike other online shopping websites. We are a plant nursery and the items we are sending are living. This means that their health can change sometimes quickly and we may need to substitute your chosen variety with an equal value variety or remove it from the order and refund it back to your payment method. This does not happen often but when it does we keep you up to date with emails or SMS messages when changes are made. The final selection for your order is confirmed after the dispatch Staff have checked your order and packed it ready to be sent to your home address. You will receive a final invoice and track and trace information from the courier company by email showing you the details with any changes if any at this time. You may wish to mention in the special instructions "No substitutions" if you do not wish this to happen.
Courier Companies
When you place your order online you have the ability to choose a freight company from a list available to your area. We ask that you choose a courier company that you have used before and are happy with their service. Please click here for our full courier company selection including extra information on where they will leave your plants. Courier companies are continually changing the zones that they service and as a result the actual courier company and the freight charges for this courier company may change after your order is placed. Freight estimates made during the ordering process online are only estimates and are only finalised once your order leaves our nursery and you are notified with track and trace information. We may need to get a quote from a more suitable courier company that does service your area which sometimes occurs for regional areas. In the case that your freight does change or the courier company to your address changes we will notify you by email of any additional freight charges and you can then decide if you wish to go ahead with the order.
Not all courier companies delivery to all addresses for example only Australia Post can deliver to Post office boxes and parcel lockers or some couriers like Fastways may not deliver to regional areas. By placing an order you are agreeing that the courier company that you choose is one that you have used before and are happy with their service. (Learn More)
Public Holidays
If your order was meant to be sent in a week that has a public holiday it will be delayed until the following week.
Refunds and Returns Policy
When making purchases with Daleys Fruit Tree Nursery you are agreeing to our Refunds and Returns Policy
Missing Items
If your order is missing one or more items. The missing item will be refunded plus the appropriate portion of the freight costs. eg. If 10 plants were purchased then the amount of freight refunded would be 1/10th per plant missing from the freight.
Climate Suitability
Under each plant is the Climate suitability for each plant. It is important to choose plants that suit your climate. When choosing plants that are not listed as suitable for your climate then protection methods are highly advised such as hot houses and growing them in pots so that they can be bought in for Winter. Daleys does not take any responsibility for plants that are not successful when grown outside their climatic range and no refund will be issued for this scenario.
Weed List
In addition to climate suitability when purchasing plants we ask you check if the plant is a weed risk. Weed list alerts range from Class 1 posing a potential risk that may be upgraded in the future all the way through to Class 5 being of high risk. As a starting point and by no means a complete list to every suburb in Australia here is the Australian government Weeds of National Significance list.
If you do purchase a plant from Daleys and later find out that it is already on a weed list or has recently been added to a weed list you are more than welcome to return it within 30 days for a complete refund. Please note that in this scenario you will need to pay the return freight costs and either use the supplied packing materials or gather your own. Please refer to our Returns and Refunds Policy.
Conditions: We can only refund/replace plants after they are returned to us even if they are in bad condition so please hold onto your box
If 30 days has passed you will need to assess the risk and take appropriate action such as always netting your trees to stop the possibility of the seeds being spread by birds when fruiting all the way to removing and destroying the plant.
Payments: 7 Days to Pay
All payment methods have a maximum of 7 days for payment to be received (not sent) after the item is purchased. Depending on payment methods you may need to allow 1-2 days prior to the 7 day deadline for the payment to be cleared into Daleys Nursery's bank account. If a payment is not successfull or only part of the payment is received an order will either be cancelled or the outstanding items removed and the order sent without them. The decision on which plants to be removed so that only the paid for plants can be sent is made by Staff on the day of dispatch after 7 days. This 7 days to pay policy is partly due to plants being a timely product where they outgrow their pot sizes making them not resalable and also because of the time taken to follow up unpaid orders with back and forth communication. Please note after an order is cancelled all items go immediately back into stock and can be purchased by other customers.
Privacy and Security Policy
Daley's Nursery has created this privacy statement in order to demonstrate our strong commitment to your privacy.

Our site's shopping trolley and catalogue request form requires users to give us contact information such as their name and email address and demographic information including private address and postcode. This information is used to enable us to keep in touch with our customers. This may include a phone call, SMS or email to confirm safe arrival of an order, sending our monthly newsletter or revised catalogue or advising customers of related issues that we feel may be of interest to them.
We also collect visitor's financial information that is used to process the payment for the plant orders. We respect our customer's wishes and ask that should they wish to do so they email to request that we no longer forward any of the information mentioned above. We use up-to-date industry standard encryption security for our credit card transactions. We have never had any customers report fraudulent use of a credit card as a result of purchases made with us. We do not retain your financial records. For future orders you will be required to reenter your credit card details.
If you have any questions about this privacy statement, the practices of this site or your dealings with us please contact us.
This site contains links to other sites. www.daleysfruit.com.au is not responsible for the privacy practices or the content of such Web sites.
Copyright
You are welcome to reprint any non-copyright information from this site. Non-copyright articles in this site may be reproduced either in full or in part, provided that the source is mentioned. Any part statements from this site must be reproduced in their proper context and meaning. Copyright information is clearly marked as such and is protected by international copyright laws.
Fruit tips on how you went about growing any of the plants we stock are greatly appreciated.
Example Fruit Tree Tips
Best time to prune and how.
Fertiliser used.
When is the fruit ready for picking.
Best time to water.
How you kept the bugs away.
Sun exposure.
What you did after the hail crippled all but one stem.
Please do not include the following in your tips.
Questions about a plant. (instead contact us)
Copyrighted material.
Advertising.
Use of offensive words.
Fruit Tips Privacy
Requested information such as your Name, Suburb and State are displayed near your comment to give your tips credibility and also because plants perform differently depending on location. Your email is kept private and will not receive any correspondence unless it relates directly to the comment you placed and only by daleys nursery staff. If you require that a comment you made be removed please contact us and we will remove it as long as we can verify your identity by using your email address.
Copyrighted Material
Anyone can ask questions about fruit trees and upload pictures however we ask that no Copyrighted material be added. If you are copying information from another website or source please include the link so that people can view the entire article and ensure that by doing so you abide by their copyright guidlines.
Privacy
We encourage you to supply your name, suburb and email however none of these fields are manditory. Your email is kept private and will not be given to anyone. When entering a comment you have the option to receive follow up emails. If this is selected you have opted in to receive emails when people respond on that forum. All emails come with a link that allow you to unsubscribe.
No Liablity from Daleys Nursery
All answers given by Daleys Staff and Users of this forum holds no warrenty and you should seek alternate sources to verify the information. As such Daleys Nursery will not be liable for any damage or adverse reactions when you follow out the advise given in this forum.
Deleting material that is Spam, Copyrighted or Inappropriate
Every comment on the forum has a Delete button and we encourage you to use this button if any comment or picture uploaded to the forum is spam or violates copyright or is abusive in nature. When you click delete the post should be removed from the site straight away. If not please contact us and we will do our best to fix this as soon as we can. You are asked to give a reason and we encourage you to tell us as much as you can as to why you think the post should be deleted. If when reviewed no reason is given or the reason is not appropriate the comment may be re-added to the site. If the problem continues after doing the above steps please Contact Us directly.
Moderating & Editing Comments
Sometimes part of a comment may not be suitable. In this scenario part of the comment can be deleted. These include inappropriate links and a tone that may be interpreted negatively by some readers. Moderators do not add to comments but they can delete part of a comment.
All content added via My Edibles, Daleys Fruit Tree Forum, Reviews, Questions and any other methods must not be copyrighted and you must have taken the media content such as photos or videos yourself.
By doing this you give Daleys permission to use these photos across its website and when advertising Daleys products or brand name with outside advertisers such as google or social media your content may also be used via these platforms.
This content can not be used by unauthorised 3rd party platforms of syndications unless permission is received from Daleys Nursery.
Daleys will attribute ownership of images such as "Supplier Content" and "Used By permission" where we have been given verbal or written/email permission for using the content. For supplier content it is where we have purchased goods from a supplier and need to use their content on our website to sell and advertise the product. If this information is incorrect and you do not wish any image that you own or helped create to appear on daleys website please contact us.
Entering Address Information Online for Orders
Please ensure the name and address entered on orders are correct. The shipping label will appear exactly as you enter it. If it contains incorrect and/or insufficient details Daleys Nursery will not be held liable for replacement or additional shipping costs.
Cookies and Data collection
We use cookies and other tracking technologies to improve your browsing experience on our website, to show you personalised content and targeted ads, to analyse our website traffic, and to understand where our visitors are coming from. By browsing our website, you consent to our use of cookies and other tracking technologies such as google analytics.