Popularity: 2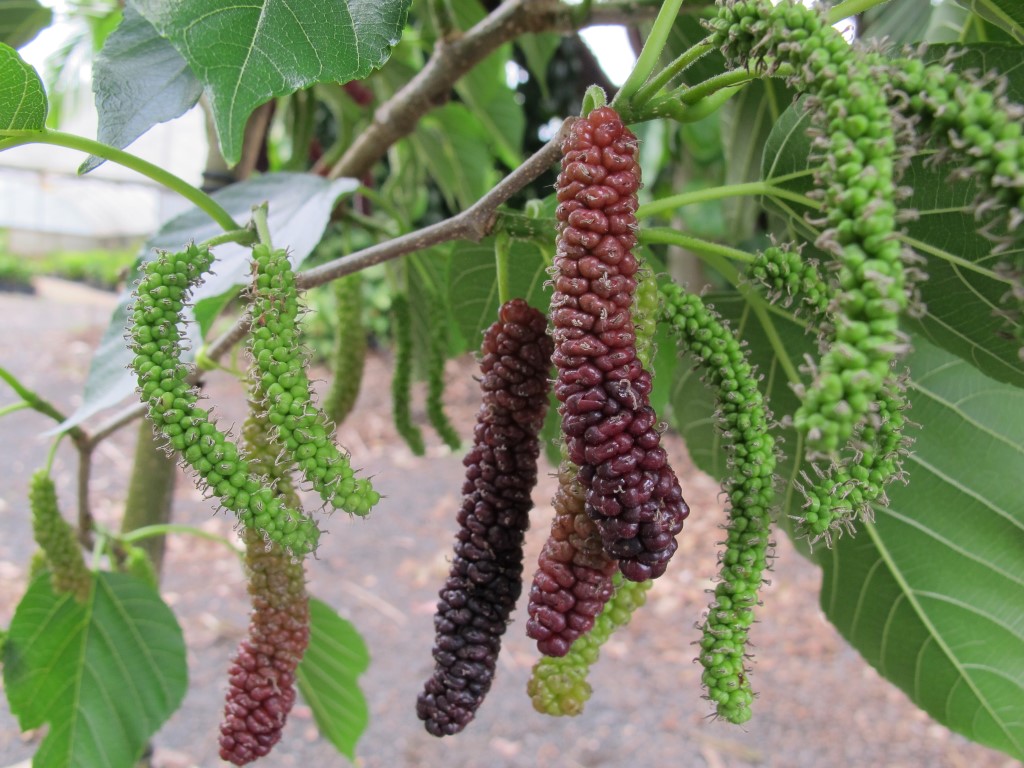 Much more compact in growth habit than the King White. These delicious sweet fruits can reach 10cm in length. Ideal for back yards and we consider it a must have fruit tree for the back yard. Will grow in most regions of Australia. The best way to eat mulberries is fresh from the tree but if some should make it to the kitchen bench they make excellent pies, jams, wines and sauces. Multiple crops are possible by pruning directly after your first crop. (Video: Red Shahtoot)
---
Popularity: 1
The oldest and most popular navel grown in Australia. Has excellent skin colour and taste, and usually produces round fruit. Is inclined to drop fruit and split in some climates.
---
Popularity: 1
Late maturing Californian variety, seedless good flavour. Upright growth and vigorous. Flying Dragon modifies the top growth making this a dwarf plant that is ideal to use planted out or as a pot specimen. Trees will grow to about half the normal citrus size. Flying Dragon rootstock also adds cold hardiness and grows well in heavier soils, like Trifoliatia rootstock.
---
Popularity: 1
Also called Dooja occurs naturally in the areas just outside the rainforest canopy. Its fruits are rough skinned and globular, but quite edible when still green, even though they turn yellow on the tree.
---