Popularity: 331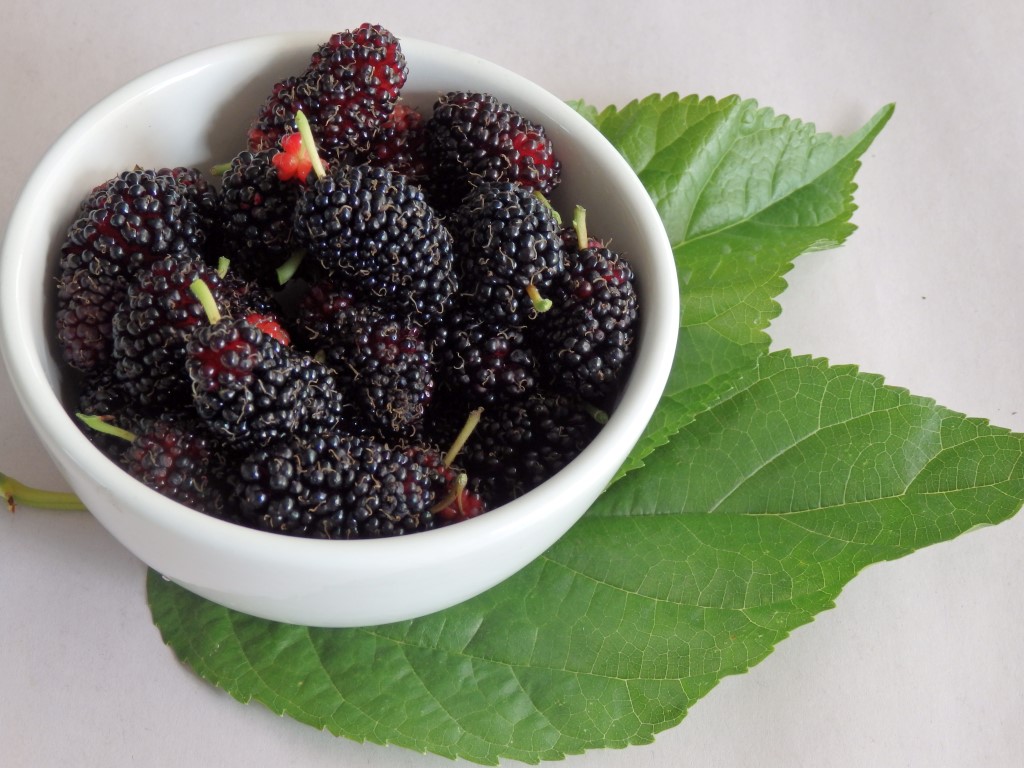 Pruning after fruiting allows this delicious mulberry to be kept under 3 meters, and also encourages multiple cropping throughout the summer. It is best to pick the fruit when ripe, as it doesn't ripen further off the tree. A benefit of a mulberry tree is that the fruit ripens over an extended period of time unlike other fruit that often ripens all at once. Very low chill so can be grown successfully throughout subtropical regions.
---
Popularity: 278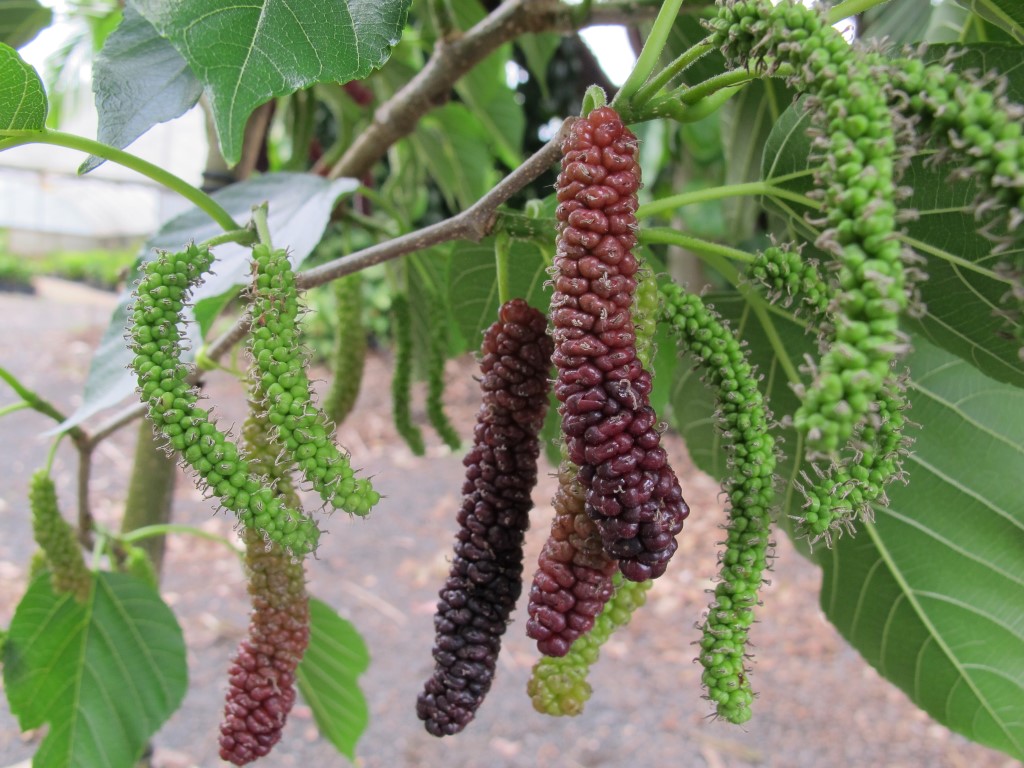 Much more compact in growth habit than the King White. These delicious sweet fruits can reach 10cm in length. Ideal for back yards and we consider it a must have fruit tree for the back yard. Will grow in most regions of Australia. The best way to eat mulberries is fresh from the tree but if some should make it to the kitchen bench they make excellent pies, jams, wines and sauces. Multiple crops are possible by pruning directly after your first crop. (Video: Red Shahtoot)
---
Popularity: 225
A large, deep purple-red fruit. Flesh is deep crimson in colour, juicy and of a delicious vinous flavour. Seeds not very hard. Good for juicing and eating out of hand. Plant is vigorous and productive. Best commercial variety in California.
---
Popularity: 212
Closely related to the Persimmon this attractive glossy foliaged tree produces a fruit often called the 'Chocolate Pudding Fruit'. Delicious when eaten as a desert with cream and a touch of Rum or vanilla. Seedling selection worth growing in cooler marginal areas.
---