Peanut Butter Fruit plump, ripe and ready to pick on a very health tree By Doug [All Rights ReservedUsed By Permission] (Photo Credits)
Peanut Butter Fruit
YouTube: Doug showing a fantastic healthy crop of Peanut Butter Fruit By Doug [All Rights ReservedUsed By PermissionAll Rights ReservedUsed By Permission] (Photo Credits)
Shows a Peanut Butter Fruit Tree lighting up with fruit in Kyogle NSW Australia
Peanut Butter Fruit Tree Video -
Peanut Butter Tree Video
Peanut Butter tree being grown at Daleys Fruit Tree Nursery in the Exclusion Orchard showing it cropping or fruiting
A well developed full size peanut butter fruit tree in full flower it's covered and looks great
Peanut Butter Tree For Sale (Size: Medium) (Grown from Seed)
Leaf of the Peanut Butter Tree
Peanut Butter Tree For Sale
Peanut Butter Tree
Bunchosia glandulifera
This attractive tree has clusters of yellow flowers that are followed by an abundance of dark red fruit to around 2.5cm long. The rich, sweet flesh has a texture similar to peanut butter. The fruit can be eaten fresh or made into milk shakes.
$
17.90
($

17.90

-$

17.90

choose a size)
When will it be in Stock?
We previously had the most to buy in Jan and Oct. With limited quantities for sale in other months. They are unlikely to be available in Aug and Sep. Remember to click above to get notified when it is available once more.
Specifications of Peanut Butter Tree
Preferred Climate Tropical, SubtropicalLearn About Climate Zones
Grown From SeedlingLearn About Propagation Methods
Max Height (when in the ground with good conditions) 2-5m
Plants required to Pollinate 1 (Self Pollinating)Learn about Pollination
Can it Handle Frosts? Sometimes
Amount of leaves in Winter? All Leaves (Evergreen)
Suitability in Pots Yes
Water Requirements Moderate Watering
Time to Fruit/Flower/Harvest 2-3 Years
Sun or Shade Full (Sun:80%-100%)
Preferred Soil Type Good Drainage
Soil pH Neutral (6.6-7.3pH)
Fruiting/Harvest Months February, March, April, May, June, July, August, September
Extra Information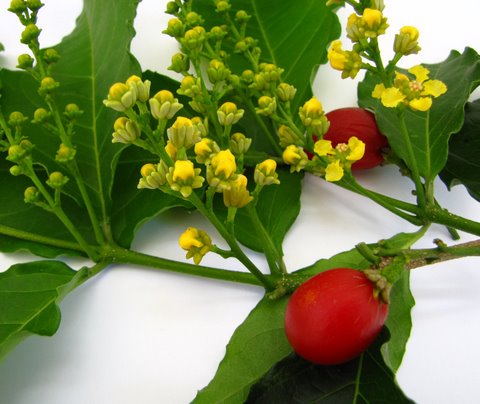 Customer Tips & Reviews Peanut Butter Tree