Daleys Fruit Tree Nursery
Search
Shop
News
Updates
My EdiblesNEW
Contact
Forum
Blog
Daleys Fruit Tree Blog

This blog is now located at http://blog.daleysfruit.com.au/.
You will be automatically redirected in 30 seconds, or you may click here.

For feed subscribers, please update your feed subscriptions to
http://blog.daleysfruit.com.au/feeds/posts/default.

Add Your Comment (0)
Published: Correy ,Monday, June 07, 2010
---
We dropped all our tools last Monday 12th April, shut the shop and headed into the Kyogle Council offices to watch Paning and her daughter Mary become Australian citizens. This was the second time that the staff from the nursery had filled Kyogle's Council chambers to celebrate Australian citizenship, as Sophie had taken her oath back in January. It was a proud moment for all of us watching our mates swear their allegiance to our Nation and we would like to welcome you as our newest little Aussies. Congratulations Sophie, Paning and Mary.



Add Your Comment (1)
Published: Komodo ,Wednesday, April 21, 2010
---
I have been in contact with Lucy who is an avid forum & My Edible contributer. You can view her public my edibles page here:

JuJube for Sale in Melbourne

She sent me a punnet of Jujubes:

They really were great tasting almost like an apple but with a different type of sweetness and also much more crunchy almost like a pear that isn't fully ripe.


Jujubes don't ripen at the same time and different varieties ripen at different times.
She says
"They only ripen one or two fruits per day so I may have to pick them over few days before sending to you. They also don't ripen off the trees. "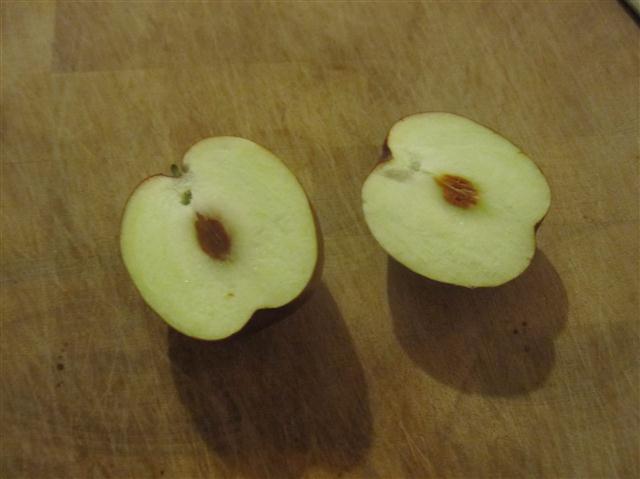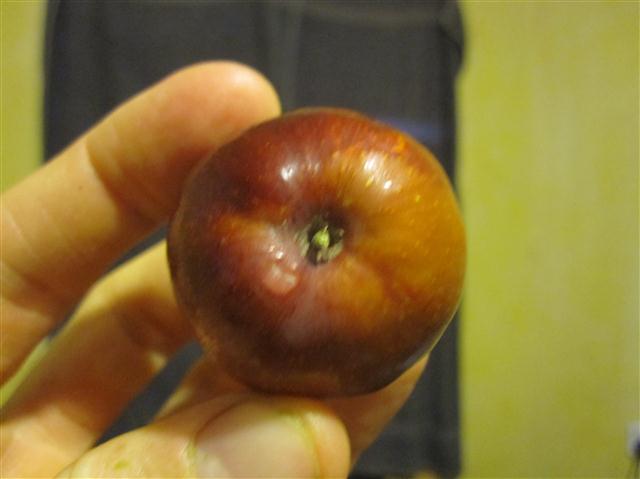 Daleys sells the trees Here so you can put your name down via email or sms to get notified when they are ready to be mail ordered to your address.

Jujubes, Ziziphus jujuba

However if you were in Melbourne and wanted to get in contact with Lucy she tocks many different varieties in grafted and bare rooted and they can be planted in winter

She grows all her jujubes in pots and says:

"I get 50 to 80 fruits per 5 years old tree comparing to growing in the ground you could get 5 times that much in an ideal environment. The good thing is they don't ripe at the same time so every week for my trees I only pick about a dozen riped fruits at the time. Hopefully, trees will get bigger and give me more fruits."

You can contact lucy at
jujubeforsale@yahoo.com.au
Labels: jujubes
Add Your Comment (0)
Published: Correy ,Thursday, April 08, 2010
---
To get this offer just mention in the special instructions.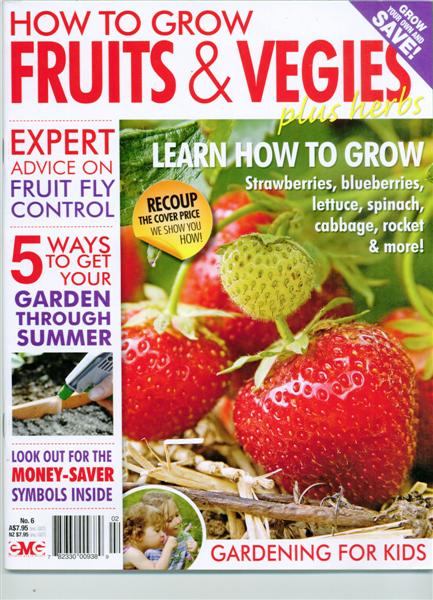 March - Order over $100 worth of fruit trees and we will give you the How to Grow Fruits & Vegies magazine.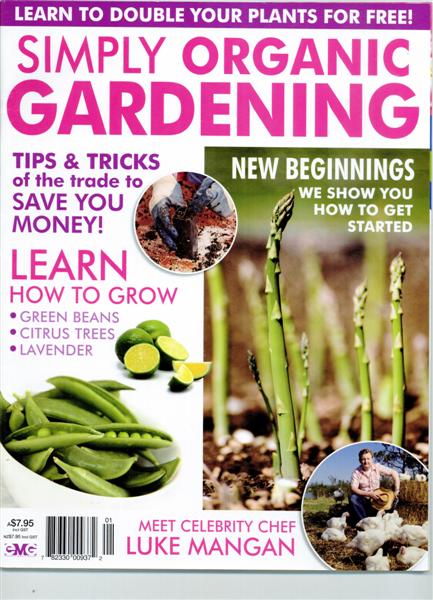 April - Order over $100 worth of fruit trees and we will give you Simply Organic Gardening Magazine.
Labels: New to Website
Add Your Comment (0)
Published: Correy ,Wednesday, March 24, 2010
---

- From Cape Trip Fruit Farms

Labels: jakfruit
Add Your Comment (1)
Published: Correy ,Monday, February 08, 2010
---
Not the most beautiful of pictures, however we busted open the
jakfruit this morning for breakfast. The arils around the seeds are
delicious, they taste, like banana, pineapple, tropical fruit salady
bubblegum, were some of the comments, Jesse spat his out and Nina
refused to try it. Carla has just spent 1/2 an hour getting the rest
of the arils out of the sticky latex ladened rags, they are going into
the freezer for a more crispy taste later in the day.

Add Your Comment (2)
Published: Correy ,Monday, February 01, 2010
---
The Peanut Butter Fruit is a beautiful and unusual fruit tree, ideal for frost free locations. The tree has glossy green dense foliage down to the ground, making it the perfect choice for use as a screen tree. It grows to about 5m at the most and can easily be kept back to 2-3m with pruning. It is at its best when in flower and fruit which both come on together and smother the tree with bright highlights from the yellow flowers and the orange and red fruits. The fruits are very unusual and not the sort of thing you will find in the shops. They are bright red and soft when fully ripe and have a hint of peanut butter flavour with a rich sticky taste and texture.







Jakfruits are also starting to ripen here in the subtropics with the heat of summer. The fruits are huge and hang from the main trunk and the largest branches of the tree which have the strength to support the weight of these large fruit. The trees will also require a frost free site to thrive and are hardy and attractive once established. The fruits are pungently aromatic and delicuously sweet to those who aquire a taste for them. The pockets of fruit that surrounds the seeds is the most edible part of this giant fruit and can be eaten fresh, frozen or dried. The pithy surrounds can be stirred fried as a vegetable and even the seeds are edible and tasty when roasted.


Labels: fruit, jakfruit, peanut butter tree
Add Your Comment (0)
Published: Komodo ,Thursday, January 21, 2010
---
After the fabulous rain we have received up here in the Northern Rivers the orchard is looking sensational. I wandered down there last week and had a feast of wampees. Personally my pick is the lively tasting Guy Sam, it can be a little sour for some though, so those of you with a sweet tooth may prefer the delicious sweet Yeem Paye. Related to citrus the wampee has a tangy sweetness reminiscent of their larger and better known relatives.





The grapes are just beginning to colour up but are not quiet ready for picking yet, although they looked very tempting dripping with rainwater.



Add Your Comment (1)
Published: Komodo ,Wednesday, January 06, 2010
---
For the first time you can pre purchase a fruit tree with your credit card. So if there is a fruit tree on this list that you do not want to miss out on then you can reserve the fruit tree via pre purchase.
As a general rule you should receive the fruit trees within 6 months usually much earlier and at this stage you will be given the option to add other fruit trees that are also in stock at this time.
Caution on Wish Lists or Multiple Fruit Trees not in Stock

Pre purchase works well for one fruit tree not in stock. If you are after lots of fruit trees not in stock then pre purchase may not be for you because we can't guarantee that all of these fruit trees will be in stock at the same time.
Labels: New to Website
Add Your Comment (4)
Published: Correy ,Wednesday, November 11, 2009
---